Our Partners
Our Partners
Invis Multimedia is focussed on sustainability since it's earlier days and has been furthering sustainable practices in its ventures. The organisation plays a significant role in furthering concepts like the organic way of living, afforestation, and addressing climate change. For instance, its partnership with Organic Keralam, Crowd Foresting, and Thorth has been envisioned on these lines. Being a video production company, Invis is also maintaining 'Indiavideo.org', which is a video encyclopedia of India.
---

Invis Multimedia has been trying to record and preserve the cultural diversity of India since 2001. Several multimedia titles were produced with this objective. Today most of these contents are available in our video channels. The latest initiative in this series is www.natyasutraonline.com . This project is mainly for promoting the learning of classical dance forms of India.
www.natyasutraonline.com

As perennial victims of climate change, it is the need of the hour to make a stand. The planet needs us to find practical solutions to combat natural disasters and weather distortions that ail us with alarming frequency. Only a movement from the ground upward can solve this looming threat, and thus, we introduce Crowd Foresting.
Today, culture shoppe undertakes afforestation projects with Miyawaki method as prt of its initiative against global warming and climate change. Link: www.crowdforesting.org

An online video encyclopedia on India, Indiavideo offers you a window into the mystical marvels, geographical wonders and cultural heritage of the mighty nation. The website launched by Invis Multimedia in association with the UNESCO New Delhi office now has more than 9000 professionally created videos from almost all Indian States and Union Territories. The land, life, people, culture, festivals, events, tourist attractions, flora and fauna... anything and everything related to India is available at Indiavideo.org.
www.indiavideo.org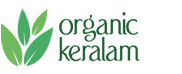 OrganicKeralam.org will be a one stop shop window for all information related to Organic Farming and Organic Products from one source. We will be listing organic farm addresses in Kerala and even outside Kerala in this site.If you are a farm owner please Register here for getting listed in our site.
www.organickeralam.org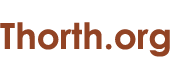 Thorth is a bath towel that weighs around 100 gms. This hundred percent eco-friendly product was developed by the traditional handloom industry of Kerala, India. Today, it can be a game changer in water usage.
One of the most effective weapons in the war against climate change.
www.thorth.org