Invis Multimedia Creates Micro Forest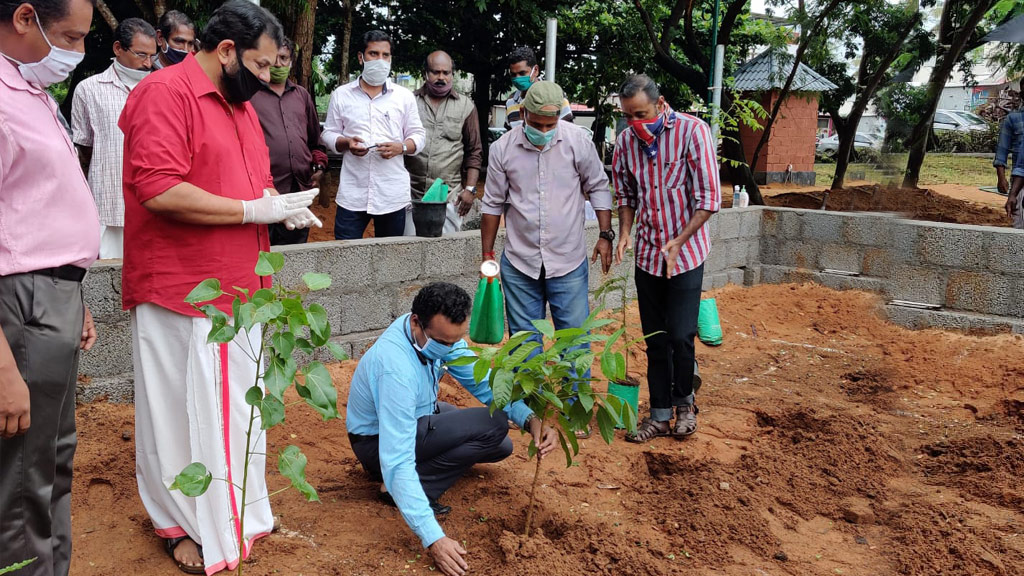 Invis Multimedia Assists in Setting Up a Micro Forest 
Continuing its mission to popularising afforestation, Invis Multimedia has assisted Kerala Development and Innovation Strategic Council (K-DISC) in creating a micro forest in a 20-cent plot at Ashramam Maidanam in Kollam, Kerala. 
The micro forest was planned by K-DISC in association with the District Tourism Promotion Council (DTPC) and was implemented by Nature's Green Guardian Foundation (NGGfn), Culture Shoppe, and Invis Multimedia.
On the occasion of World Environment Day on June 5, Mr. M. Mukesh, member, Kerala Legislative Assembly, inaugurated the Miyawaki forest project in the presence of Mr. B. Abdul Nasar IAS, District Collector, Kollam, and Mr. C. Santhosh Kumar, Secretary, DTPC. As many as 3,200 saplings were planted and in a few years, the land is set to turn into a micro forest.
With over 165 species of plants, including medicinal varieties, the 20-cent fallow plot has now turned into a green haven. Earlier Invis had helped Kerala Tourism in setting up a similar micro forest at Kanakakkunnu Palace in Thiruvananthapuram. The micro forest, which was set up in January 2019 in a five-cent plot, has turned into a lush green space within a year, and already started showing the typical characteristics of a forest.