Invis Multimedia Launches Online Music Platform with Indian Music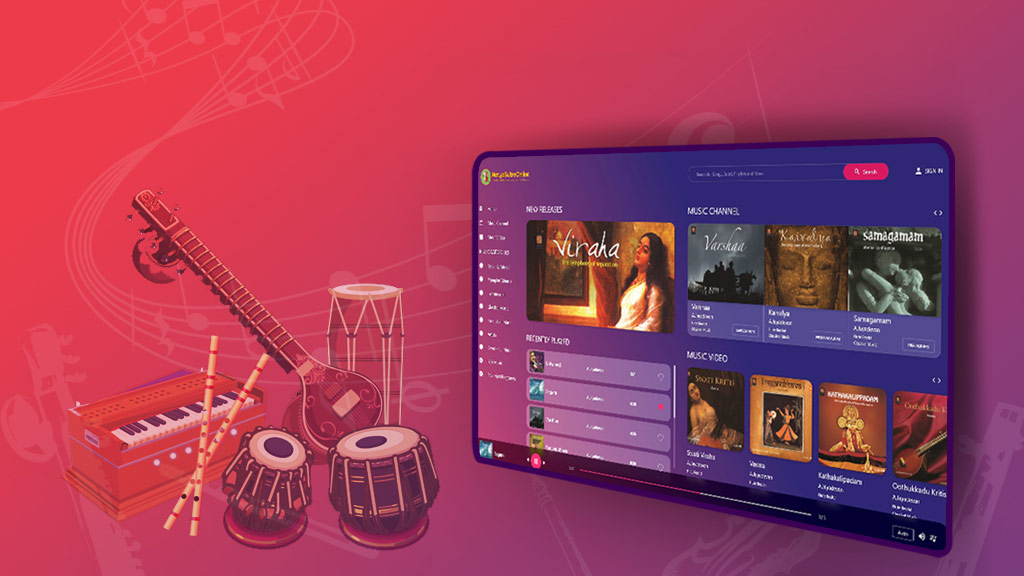 Here is a priceless gift for music lovers from Invis Multimedia! The firm has launched an online repository of Indian music, which lets one explore and experience its myriad streams that evolved over centuries.
Log on to https://natyasutraonline.com/music and you will get to listen to innumerable musical compositions.
For many years, Invis Multimedia has been successfully documenting India's diverse music genres.This is for the first time that the firm has started offering music on its digital platform. Music enthusiasts can now enjoy the existing playlist, which Invis has documented over the last two decades, for free. However, there will be a nominal fee to access the newly created files. 
Besides the rich diversity of India's classical music tradition, the website comprises folk music, rare instrumental compositions and Malayalam music. Further, Violin, Veena and Flute recitals are also available. 
So, visit this one-stop platform to travel through the rich musical legacy of India.